Teams and Walkers
Select A Team:
2018 Derby Squash Pros & Notables


This year's world class pros include:

Singles


Wael El Hindi
Clinton Leeuw
Peter Nicol
David Palmer
John Roberts
Dan Sharplin
Amanda Sobhy
Nick Taylor

Doubles

Hameed Ahmed
Yvain Bdan
Dana Betts
Graham Bassett
Mike Ferreira
Raj Nanda
Mark Talbott
Gary Waite
Chris Walker

ABOUT THE PROS


WAEL EL HINDI TRUE BLUE

Wael El Hindi enjoyed a highly successful career on the PSA World Tour as well as several championship efforts for Egypt in the World Team Championships (Gold in 2009 and Silver in 2005). El Hindi has long been regarded as one of Egypt's most talented players – first making his mark in the USA in 1998 when he reached the final of the World Junior Championship as a 5/8 seed. He bookended that success in the USA by capturing his only major professional title at the 2010 US Open in Chicago. Steady results on the Tour saw the often sleeveless and clamdigger-clad showman achieve a career best ranking of World No. 8 in November 2008. The 36-year-old is originally from Giza, but now resides in New York City where he is a private coach.

CLINTON LEEUW EIJK'S KNIGHTS

Clinton Leeuw is a current PSA player who represents South Africa. He earned a career-high world ranking of No. 79 in May 2013, and remains in the top 100 players in the world. Clinton moved from Boston two years ago to take on responsibilities as Assistant Pro at the New York Athletic Club, but returns regularly to support both the SquashBusters Derby and the MashUp in Lawrence.

DAVID PALMER SALUBRIOUS

David Palmer is a two time World Champion, having won the squash world's most prestigious event in both 2002 and 2006. He attained the world No. 1 ranking in September 2001 and again in February 2006. Palmer was the Touring Pro of the University Club of Boston for two years before relocating to Orlando, FL where he started an elite junior and senior coaching practice that is successfully developing some of the best rising and current pros in the sport. He is currently Head Coach of Squash at Cornell University.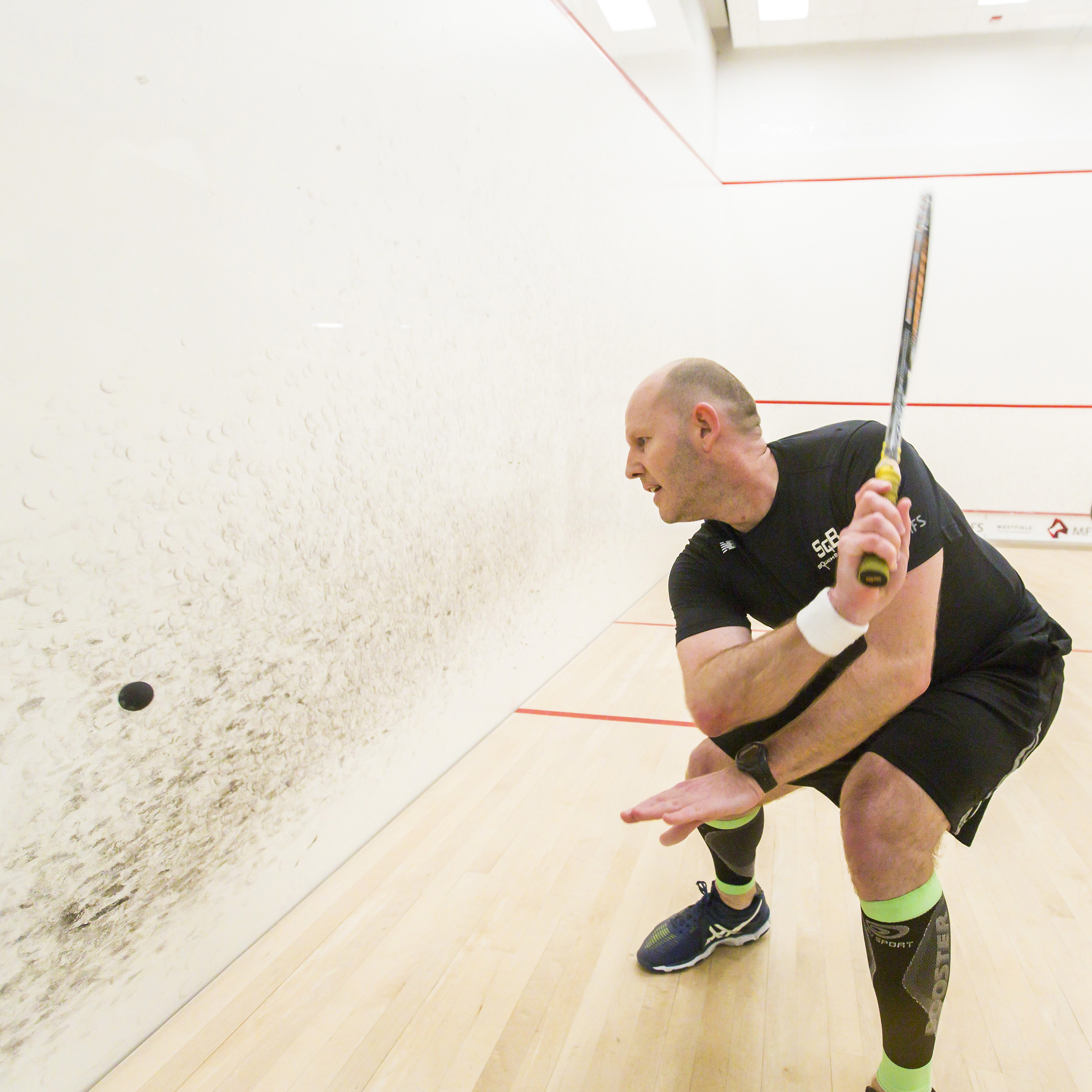 DAN SHARPLIN WALLBANGER

Dan Sharplin was New Zealand Champion at U17, U19, U21 and Open levels. He was a member of the New Zealand National Men's team for 11 years ('95-'06), representing the Kiwis at various World Championship, World Cup and Commonwealth Games events. He reached a career high PSA World Ranking of #76 before taking a position as the National Coach of Luxembourg, a position he held for 5 years. Since coming to the U.S, he has amassed 5 U.S National Championship titles, 2 US Team National Championship titles and 6 Massachusetts State Championship titles. After creating one of the most successful and dynamic junior squash programs in the nation as Director of Squash and Head Coach at Cross Courts in Natick, Dan recently became head squash coach at Nobles and Greenough School.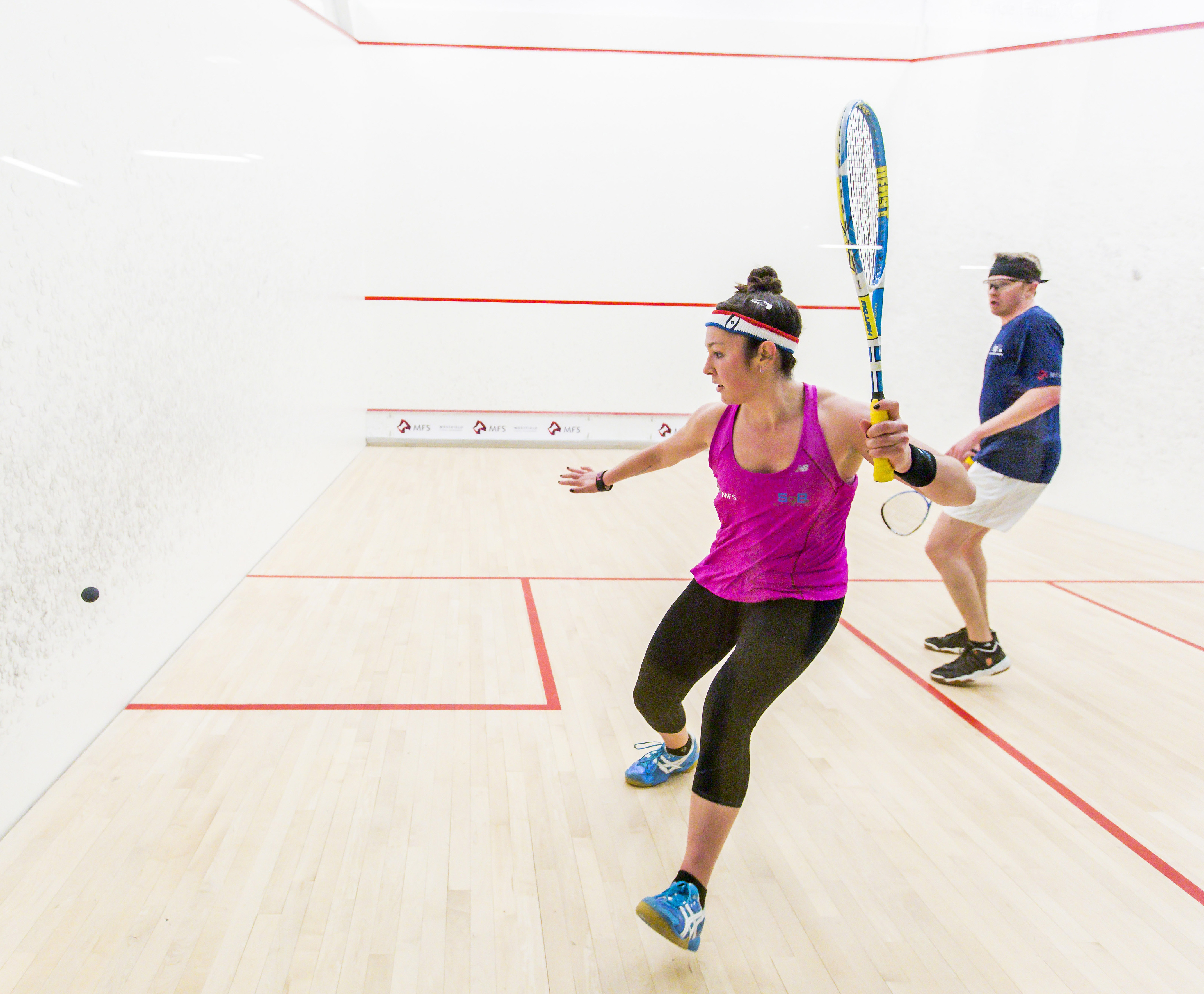 AMANDA SOBHY UNBRIDLED

Record-breaker Amanda Sohby is one of the brightest stars on the PSA Women's World Tour. The Sea Cliff, NY native was the first Tour player to win three titles as a 16-year-old. After winning the World Junior Championship in 2010, she dominated college squash for four years while attending Harvard University – never losing a match and winning four straight Intercollegiate Singles Titles. While juggling studies in her Anthropology major, college squash, and select pro tour competition, she was able to break in to the world's top ten ranked positions in September 2014. Sohby sent notice to the sport as a whole of greater success to come when she rocketed through to the finals of the World-Series level Tournament of Champions in January 2016.


GRAHAM BASSETT SALUBRIOUS

Graham Bassett is a multi-talented American squash professional. He remains one of the USA's best singles players, as evidenced by his quarterfinal finish at the 2015 SL Green Championships, while his doubles prowess sees him consistently ranked in the top 30 on the SDA Pro Tour. Now also a coach at the University Club, the Colorado native rounds out his squash activities as a program manager with US Squash.



MARK TALBOTT LUCKY STRIKE

Mark Talbott is Director of Squash at Stanford University. During his record setting WPSA pro hardball career, the Dayton, Ohio native was world No. 1 from 1983-1995 and won 70% of the pro tournaments he played, capturing more than 70 singles titles and another 10 major doubles titles. Mark was named to the inaugural class of the US Squash Hall of Fame 2000.


GARY WAITE EIJK'S KNIGHTS

As a budding squash prodigy from Sarnia, Ontario, Gary Waite garnered more titles than any other junior squash player in the history of Canadian squash. He would continue this trend into the professional ranks to become one of the most decorated professional squash players in the history of the game worldwide. In 1993, while attending Harvard University, Gary could lay claim to being the #1 hardball singles player, #2 hardball doubles player and #12 softball singles player in the World...a feat in combined rankings not achieved by any player in the history of any of the three disciplines. His legendary success at hardball doubles includes fourteen consecutive years as World No. 1.